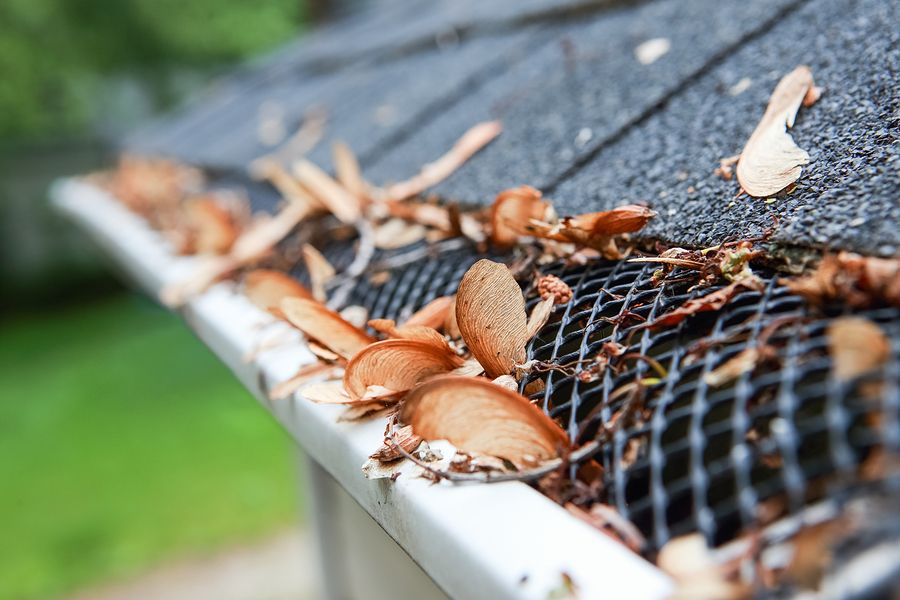 The roof of your home is one of the strongest and most important layers of protection on your exterior. But while it's built to last decades, it still needs a little regular maintenance and care to extend its lifespan and slow down the natural wear and tear it experiences from exposure to the elements.
Fortunately, your roof is relatively low-maintenance compared to other parts of your home. With a little time and attention during the spring, you can quickly and easily get your roof ready to weather the year ahead. Here are five maintenance steps you should take with your roof every year.
Clean off leaves and other debris
Leaves, dirt, and other debris can collect on a roof and affect its ability to drain, which can lead to water puddles and deterioration that increases the risk of leaks and other damage. Keeping your roof clean will allow it to drain water and function properly. Depending on the slope of your roof, you may be able to climb up there with a ladder and sweep off any collected debris. You can also use a roof rake or even a leaf blower to clear off hard-to-reach places.
Make sure you also clean out your gutters—this ensures proper drainage all the way to the ground.
Trim low-hanging or dangerous branches above your roof
Falling branches during a storm can cause serious damage to your roof in an instant. Your best defense against this damage is trimming branches that look weak or suspicious. This preventative measure can prevent roof damage that could otherwise occur during a summer storm.
"Many homeowners have trees trimmed on an annual basis to keep them in good health—especially when they overhang their house," says a spokesperson for Dr. Roof. "Depending on the height, size, and complexity of the trim, you may be able to handle this task yourself. In general, though, a tree-trimming service is recommended both for your own personal safety, and to prevent any damage to your home."
Repair loose or damaged shingles
After the winter storms have passed, inspect your roof for any missing shingles or visible damage to your roof. High winds and severe weather can loosen or remove these shingles, creating a breach in your roof's protective layer. Water damage, mold, and higher energy bills are just a few of the consequences of missing shingles on your home.2 Replace those shingles as soon as possible to prevent additional damage.
Remember to check your roof for loose shingles after any severe storm.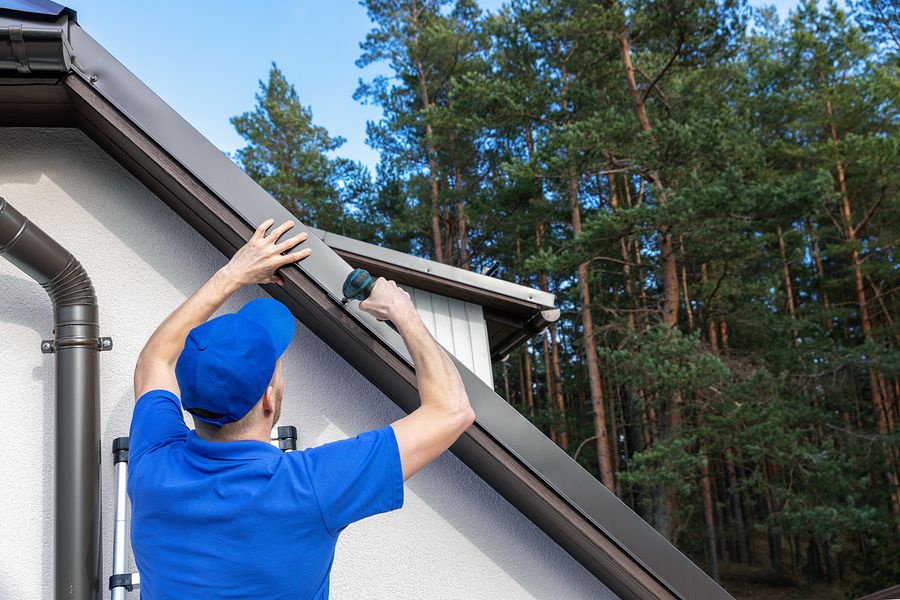 Inspect your attic to check for leaks
In some cases, roof damage or leaks may not be obvious from the outside. But if your attic shows signs of leaks coming from the roof, it's an obvious sign of bigger problems overhead.
"It's never a bad idea to go up into your attic and look for water damage," says a spokesperson for Dr. Roof. "If you report interior water damage to a roofing specialist, they'll know it's coming from a breach in the roof. The location of water damage in the attic can help identify the location and the cause, which will make it easier to correct the problem."
If you suspect damage, seek out a roof inspection
Roof damage isn't always visible to the eyes of homeowners. Hail, wind, and other elements can inflict damage that is hard to identify from ground level. When you're dealing with something as expensive and important as your roof, it's important to be cautious and get an inspection from a professional. Whether you contact a professional roofing company or file a claim with your insurance company, this inspection will determine whether there is damage that needs to be addressed.
Most homeowners don't pay attention to their roof until serious damage or deterioration occurs. But by doing a little maintenance every year, you can improve the strength and protection of your roof and stop small problems before they grow into serious—and potentially expensive—problems down the road.