If your children are stuck at home all day with you, there's a good chance everyone is getting on each other's nerves. And it's hard to blame kids when they're forced to stay at home, rather than going to school, playing with friends, and participating in their normal activities.
If your kids are bored at home, you're probably on the hunt for ways to keep them entertained without relying on TV and screens to pass the time. We've got you covered: Here are five creative ideas that will give your kids the entertainment they're craving.
1. Create an in-home treasure hunt
Turn your home into a playground with a simple indoor treasure hunt. Place a set number of items in locations around the house. Kids can either play on their own or divided up into teams. You can choose either random items or items that fit a certain theme, as well as locations that might have a thematic link to help your kids track down these treasure hunt items.1
Meanwhile, the treasure hunt will keep your kids occupied for a good chunk of time—and maybe teach them some teamwork skills as an added bonus.
2. Start a backyard or patio garden
If you have outdoor space at your disposal, a personal garden can be a great family activity and a form of entertainment that offers an educational component. Involve your kids in choosing the plants you want to grow in this garden, and then let them participate in setting up your garden space—whether that's a dirt plot in your backyard or potted garden plants on a patio or terrace.
"Kids can also handle the day-to-day care of watering and weeding gardens," says a spokesperson for Dr. Roof. "As a chore, it isn't too demanding, and kids might also enjoy being given so much responsibility over an exciting new experience."
3. Binge-watch the family's favorite movies
Has your family ever talked about sitting down to watch every Star Wars movie in order? Or have you been meaning to show your kids some of the classic Disney movies they've never seen? When kids are stuck at home, there's no better excuse to pile on the couch and spend long hours taking in some of your favorite movies.2
Whether it's an all-day marathon, a nightly movie event, or another schedule that suits your kids' schedules, pick out movies that will appeal to everyone—and add some snacks like popcorn or cheese and crackers to give it a little extra buzz.
4. Create a family book club
Eager to wean your kids off of screens? Consider using the extra time at home to promote books as a form of entertainment. If your kids aren't naturally inclined to read on their own, you can set up incentives and awards for reading a certain amount each day, with the hope of instilling healthy habits and a love for reading.
"Reading is a great entertainment option that can give parents some much-needed quiet time during a hectic day," says a spokesperson for Dr. Roof. "Use the extra time to either reading alongside your kids, or to focus on some home projects that need your attention."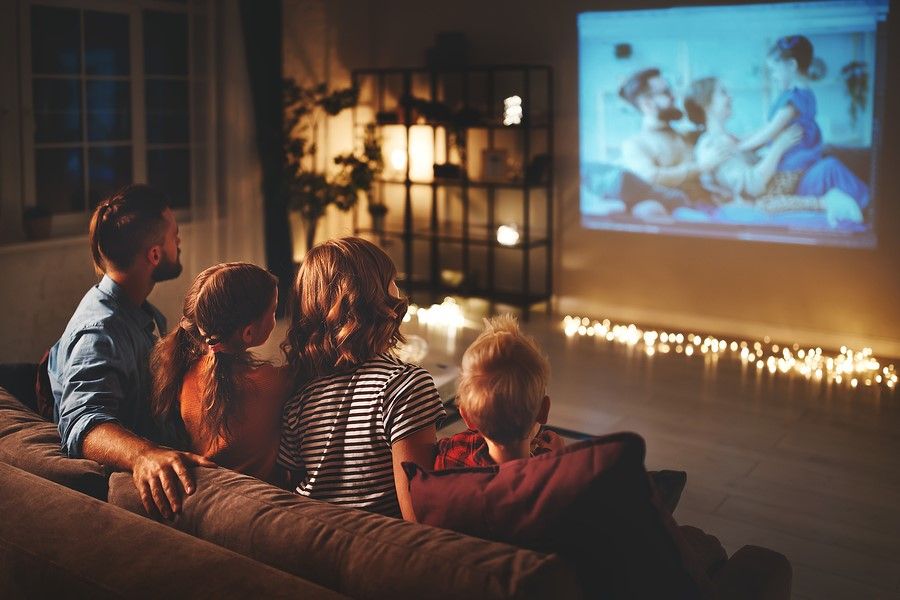 5. Teach your kids how to cook with kid-friendly recipes
Extra time at home can mean extra time in the kitchen. Pick out some simple meals that your kids can participate in. Making personal pizzas, Rice Krispie bars and other basic recipes can be an easy way to teach the basics of cooking to children of any age. Plus, it's a skill that not only entertains them now but offers value throughout their life.
Keeping kids at home all day puts pressure on children as well as their parents. With some creative thinking around in-home entertainment, you can make daily life a little more tolerable and enjoyable for your entire household.
Sources:
1. https://parade.com/1009774/stephanieosmanski/things-to-do-with-kids-during-coronavirus-quarantine/
2. https://www.latimes.com/lifestyle/story/2020-03-26/10-things-to-do-right-now-inside-with-young-kids